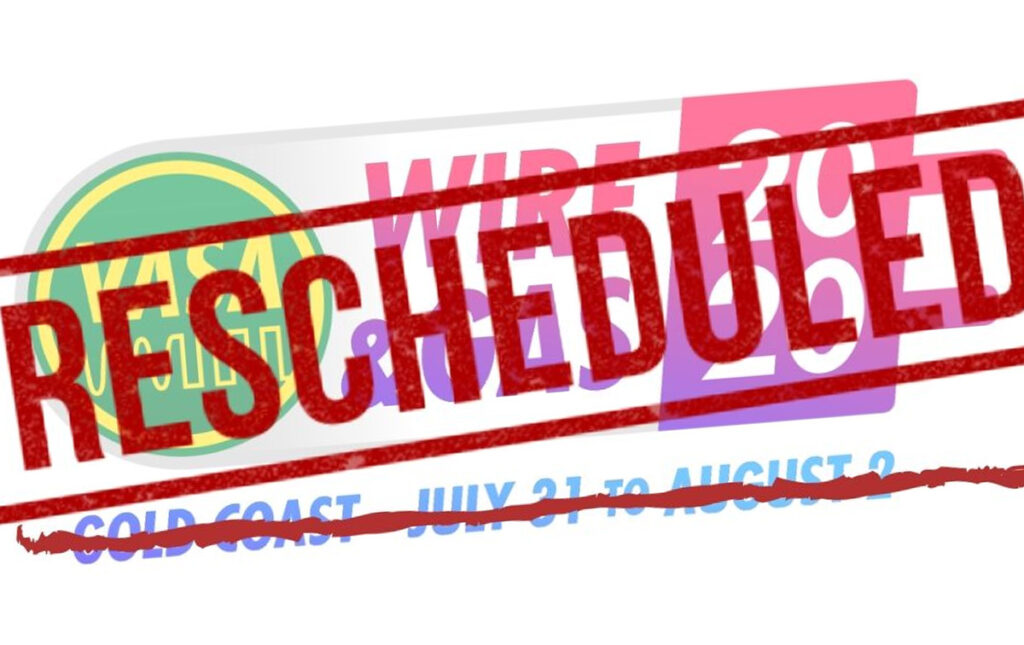 In light of the global Covid-19 pandemic, this year's VASA Wire & Gas convention has been rescheduled to take place from Friday 30 July to Sunday 1 August 2021.
Thanks to the incredible commitment and support of our world-class trainers and speakers, as well as our generous sponsors and the Marriott Surfers Paradise venue, VASA is pleased to announce that the rescheduled event will follow the advertised program and format – just 12 months later.
VASA did not take the decision to postpone Wire & Gas lightly, but circumstances left us with no other choice given how much uncertainty remains as to when the virus may be brought under control and the extent of the impact the virus will have upon each of us on many levels.
At the very least, the disruption this virus is likely to have upon the plans of all involved leading up to the event would have affected the success and enjoyment of Wire & Gas.
VASA is in the process of contacting all who had already booked tickets and accommodation, to discuss available options and refunds as required.
In the meantime, in the interests of member and public health and welfare, VASA urges all members and those in the broader Australasian automotive sector to take necessary precautions to mitigate risk of spreading Covid-19 infection and to adopt any measures recommended by government health authorities.